Vision
Maadi Community Study Centre educates students to become independent thinkers, life-long learners, to respect others and to integrate a Christian worldview into their lives – focusing on the 'whole child'.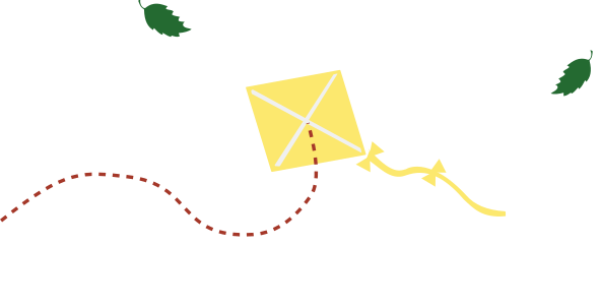 Our Mission is that Maadi Community Study Centre will:
Integrate Christian faith and dynamic learning in its curriculum and teaching
Encourage students to reach their potential through excellence in curriculum, teaching and leadership
Encourage a love of learning
Equip students with skills that will enable them to become life-long learners
Create a nurturing Christian environment Ithat adapts to the diverse needs of all students
Equip students to influence their world through Biblical thought, action and character
MCSC provides a positive spiritual and diverse educational experience for all students and their families. MCSC primarily serves the children of expatriate development workers in unison with local & international churches, which extends to and includes the wider community.

MCSC agrees upon the Apostles' Creed as indicating the basic convictions of the organization:
I believe in God the Father Almighty, maker of heaven and earth: And in Jesus Christ His only Son, our Lord; who was conceived by the Holy Spirit, born of the Virgin Mary, suffered under Pontius Pilate, was crucified, dead and buried; He descended into hell: the third day He rose again from the dead; He ascended into heaven, and sits at the right hand of God, the Father Almighty; from there He shall come to judge the living and the dead. I believe in the Holy Spirit, the holy catholic [universal] church, the communion of saints, the forgiveness of sins, the resurrection of the body, and the life everlasting. Upon this foundation of our faith, we covenant with one another and with God to labour together as true disciples of Jesus Christ.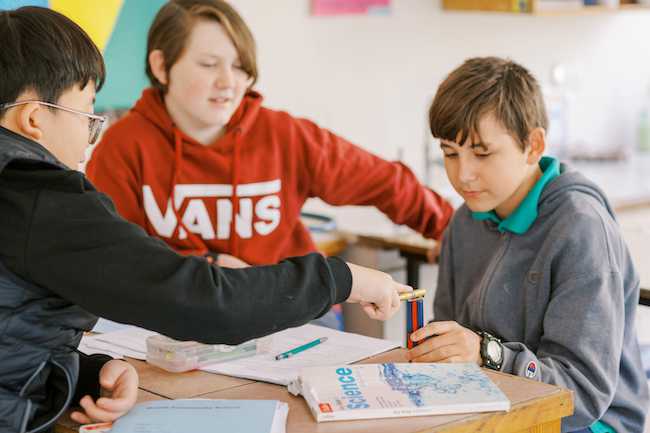 Governance
There are six elected members on the MCSC Board of Directors. The Board appoints one member as the Chairperson, one as Vice Chairperson, one as the Secretary and one as Treasurer.  The Board usually meets every month, except during the summer vacation. The Principal attends Board meetings ex-officio. Although the monthly Board meetings are not public, parents and teachers are encouraged to address any non-academic queries about the running of MCSC to the Board in writing via the school office or by email to board@mceducation.org
School Leadership and MCSC Staff Team
The school leadership team is made up of:
Principal and Head of Secondary
Head of Professional Development
Together, they oversee the day-to-day running of the school.
MCSC staff are a vibrant group of educators from several different countries: Britain, USA, Canada, Australia, Egypt, South Sudan and Venezuela. They are united in their strong Christian faith, their commitment to the mission and vision of MCSC and their love of teaching the students.
Curriculum
The core structure of the curriculum at MCSC is the National Curriculum for England and Wales. To this we add the ACSI Bible program and the study of the Arabic language.  The many different nationalities represented in the school and the privilege of being based in the heart of Cairo adds a rich diversity to the educational experience of our students. At MCSC we celebrate the fact that we are not a postal service delivering a curriculum but that we are educators educating and preparing children for the global opportunities and challenges that await them. At the heart of this contemporary dynamic approach is Christ the author and perfecter of our faith.
Our Story
Maadi Community Study Centre was born as a gift of our good and gracious God. In short, showing off His goodness, He created the school out of next to nothing: very little money, a willing mother with no background in education, and a lack of private Christian education centres in the Maadi area of Cairo. Once the idea was born and Marty Reimer was committed to the plan, an amazing bounty of ideas, energy and resources suddenly appeared to get it started! The community stepped up and there were textbooks donated, people offering to use their skills to help in any way – and so much more.
The Principal of the elementary section of a nearby private American school invited Marty to go through the school's basement storerooms and help herself to anything she found there. She visited Faith, the founder of the Cairo Covenant School in Heliopolis, several times to see how she had set it up, and she was nothing but positive, encouraging and so helpful. Lois, the former Children's Director of the Whistler Museum of Art in the US, became our first art teacher. Also, and possibly most important of all, a young Canadian couple, who were planning to marry that summer, signed up to come help Marty teach that first year – Heather and Kelvin! They arrived in mid-August having just been married for two weeks, never having resided long-term in a foreign country, and having no teacher training. But they enthusiastically dived in and within weeks had taken over much of the lesson planning and teaching.
We opened on 5 September 1997 with five students enrolled. Dave, then pastor of Maadi Community Church, came along to bless the endeavor and the partnership between us and MCC has continued since then. Every morning, Heather, Kelvin and Marty sat together and prayed a simple prayer, "HELP!" And God did! We soon grew from five to 11 students of five nationalities that first year, with 27 admitted at the start of the second year, and the numbers continued growing steadily for several years. We started in a three-bedroomed flat in a building on Road 70 and then added a secondary section in a flat just down the road from there. Eventually we moved into our current location where we could all be together in one space. The children were so joyful to go from simple apartments to a large space with a real playground!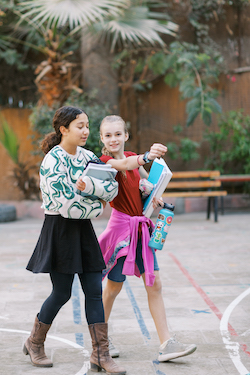 Because we exist to serve those who are serving Egypt, from the start we have never aimed at size, but at quality. God gave us a dream of a place where children are not only held to a high standard academically, but where the beauty, goodness, joy and fun of living in God's Kingdom is just as important to the shaping of the young minds and hearts in our care. We have always striven to be a place where children of all nationalities would be able to return to their home countries and be at or above grade level in their schoolwork, and also be full of the joy of learning and the joy of living their lives in Christ, in whatever field they trained.
Please notice that Thanksgiving Holiday 2023 is on week 12th, not on week 13th, as it was marked before.